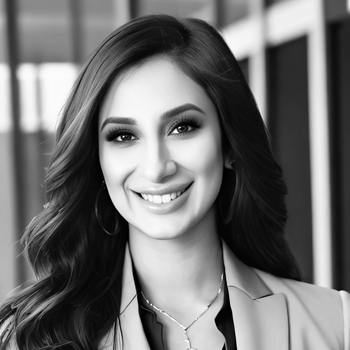 Yuliana Gonzalez
Managing Director
Yuliana Gonzalez is an experienced professional in the real estate industry with over 12 years of valuable expertise. Throughout her career, she has excelled in residential real estate, and she is currently venturing into the commercial sector as the Managing Director of a prominent firm, Evolve Real Estate, alongside her husband, Michael Gonzalez. Yuliana's primary focus remains on residential sales, where she leverages her extensive knowledge and skillset to ensure successful transactions for her clients.
In addition to her role as a real estate expert, Yuliana also serves as the office manager at Evolve Real Estate, where she efficiently oversees the daily operations of the company. She is dedicated to maintaining a well-organized and productive work environment for her team.
Furthermore, Yuliana is a Texas notary, highlighting her commitment to quality service and professionalism in her field. She is also currently completing her real estate paralegal certification, further enhancing her legal expertise within the real estate realm.
While Yuliana is passionate about her career, she places great importance on balancing her personal life. She is a dedicated mother to her daughter, and she ensures to devote ample time to creating joyful and meaningful memories with her. Yuliana and her daughter share a love for shopping and fishing, where they find solace and enjoyment in these shared activities.
With Yuliana's extensive experience, dedication to her clients, and commitment to professional growth, she continues to excel in the real estate industry. Her ability to balance work and personal life serves as a testament to her determination and versatility, making her a valuable asset to both her clients and the Evolve Real Estate team.